Wiki Commons
We know Beyoncé as a singer because she has racked up 79 Grammy nominations in her career, but did you know that she also worked as an actress? While her music videos and short films like Lemonade have always stunned us with her storytelling, she actually starred in many Hollywood movies from 2003-2020 across several genres.
If you're a Beyoncé fan, like myself, and haven't seen our round up of the best Beyoncé movies, be sure to check out where you can start streaming them right away. You won't want to miss her powerhouse voice, beauty, and talent on screen. She continues to prove to her fans that she can truly do it all.
CHECK OUT: 15 Best Movies Starring Will Ferrell and Where to Stream Them
8. The Fighting Temptations (2003)
When I first watched The Fighting Temptations, I couldn't believe this was Beyoncé's second major film. Cuba Gooding Jr. plays the lead role, Darrin, as he leaves his successful career in New York City to go back to his small, southern hometown for a family member's funeral. Once Darrin arrives, he is shocked to learn that his aunt left him an inheritance with a stipulation: He must build up and send their local church choir to a gospel competition before he can access the money.
Beyoncé plays Lilly who comes in to save the choir with her incredible belt and soulful sound. There is no doubt that Beyoncé's voice is the main star of this movie and yet, the story behind the choir also stands on its own for being unique and heartwarming. An unlikely group comes together to make music, which teaches everyone a few lessons about acceptance. With cameos from Beyoncé and Steve Harvey, this is one of the best Beyoncé movies you shouldn't skip
7. Epic (2013)
One of the Beyoncé movies on this list that is lesser known among her fans is the animated film Epic. It has a star-studded cast including Amanda Seyfried, Josh Hutcherson, Colin Farrell, and Aziz Ansari in addition to Beyoncé. The plot takes us into a foreign forrest where MK (Mary Katherine) is looking for her father. She doesn't realize that by entering this new world, she is stepping into a civilization full of unrest. Queen Tara (voice of Beyoncé), is wounded in the battles and ends up shrinking MK down to the size of the "Leaf People," bugs, and slugs. From there, she must embark on an adventure to escape while also brokering peace among these creatures.
This movie is like a combination of Robin Hood and Honey, I Shrunk the Kids. There is action and animated violence showing the reality of disagreements, but also hilarious moments. Overall, I felt like Epic encourages finding the common ground even when it feels like your world is collapsing.
6. Obsessed (2009)
Obsessed is not your average story about an office affair even though that's exactly how it starts. Idris Elba plays Derek who is an asset manager married to Sharon (Beyoncé). When a new temp employee starts at his office (Ali Larter), he is entranced by her beauty and takes a few missteps in his marriage. However, things quickly start to take a turn once he realizes it was a mistake and backs off. She will do anything to get him back including drugging him, threatening his family, and getting the police involved. Suddenly, an immoral fling becomes a complete horror.
This movie would have been a complete flop had it not included such a shocking and dramatic twist. Witnessing Ali Larter's transition into a violent and revengeful person is frightening and yet captivating. Beyoncé's character takes on a more empowering spirit as she fights back when law enforcement and her husband can't. Definitely prepare to be on the edge of your seat for this Beyoncé movie.
5. Austin Powers in Goldmember (2002)
On a different note, Austin Powers in Goldmember is a raunchy, inappropriate comedy movie that is a staple in the Austin Powers franchise. When Austin learns that his dad is kidnapped by Dr. Evil, he travels back to 1975 with his partner-in-crime, Foxxy, to solve the mystery and stop his nemesis. It makes sense that this was Beyoncé's breakout role on film because she plays Foxxy Cleopatra who is Austin Powers' love interest and overall bombshell character that commands attention with her beauty.
This is one of the best Beyoncé movies as long as you can appreciate some immature humor. It will also pull you in if you enjoy detective stories, 1970s pop culture, and humorous rescue missions. One of my favorite parts of this movie is Beyoncé's powerful attitude. She knows that she is being objectified by men, but uses that to her advantage as an undercover agent.
4. Black Is King (2020)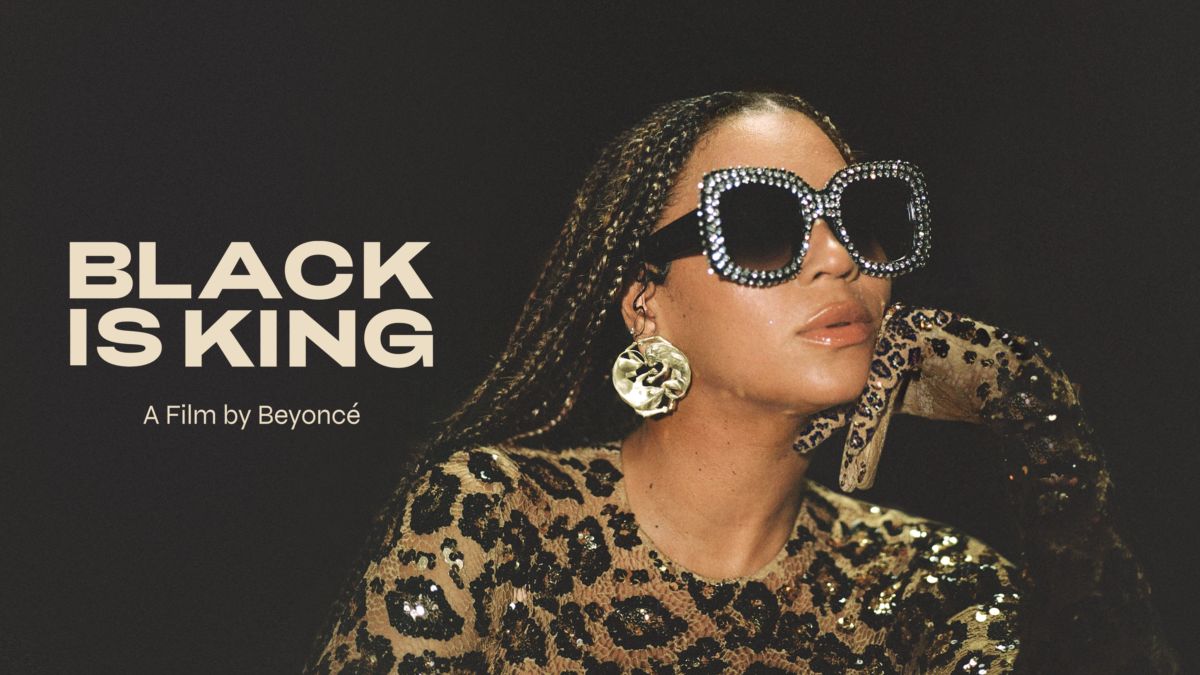 Black Is King is undoubtedly the most unique film on this list as it is Beyoncé's visual album inspired by The Lion King. Not only did Beyoncé star in this film celebrating the Black experience, but she also directed it and expressed a clear creative intention behind each song. You may recognize songs like "Mood 4 Eva," "Already," and "Water," which are popular songs featured in The Lion King as well.
The visual storytelling behind this album makes it a movie rather than a music video. There are spoken words, emotive dance, and acting in addition to the music. Every setting and song tells a different story, but it is clear that Beyoncé's goal is to show the positivity and strength behind Black culture. Everyone should watch Black Is King because it is educational and gives us a better glimpse into Beyoncé's intention as a performer.
ALSO READ: 15 Best Seth Rogen Movies and Where to Stream Them
3. The Pink Panther (2006)
Next up is The Pink Panther, a comedy starring Steve Martin as French Inspector Jacques Clouseau, which happens to be one of my favorite Beyoncé movies. Seemingly ignorant of basic detective work and everyday common sense, most people do not take Inspector Clouseau seriously. As a part of an elaborate ploy to get a promotion, Chief Inspector, Dreyfus, hires Clouseau to solve the case of the missing Pink Panther diamond and murder of Yves Gluant, a famous French soccer coach. He never expects that Clouseau could find the right suspect and wishes to leave him humiliated by all of France.
In the film, Beyoncé plays Xania who is a famous pop star and was dating Gluant when he was murdered. One of the best plot points is that Steve Martin and Beyoncé become romantically involved as the case is ongoing. Ultimately, this movie is similar to Austin Powers in that you have to appreciate its ridiculous detective humor and goofy moments. However, Beyoncé plays off of Steve Martin's unpredictable role like a true professional actor.
2. The Lion King (2019)
The Lion King remake tells the traditional Disney story of a young lion who is born to inherit the kingdom of Africa. However, his evil uncle, Scar, is furious that he is no longer next in line to rule, so he plans to kill his brother and take over. When Simba (Donald Glover) loses his father, he must escape for his own safety. With time, he wants to reclaim what is rightfully his and stand up to Scar.
Beyoncé plays Nala, Simba's love interest, which makes this her second voice acting role. This reimagining of The Lion King was a huge production and Beyoncé made it come alive. The movie prominently features her soundtrack and her pop star energy shines through the screen as the future queen of Africa. I found the role to be extremely fitting for her, making it one of the best Beyoncé movies out there.
1. Dream Girls (2006)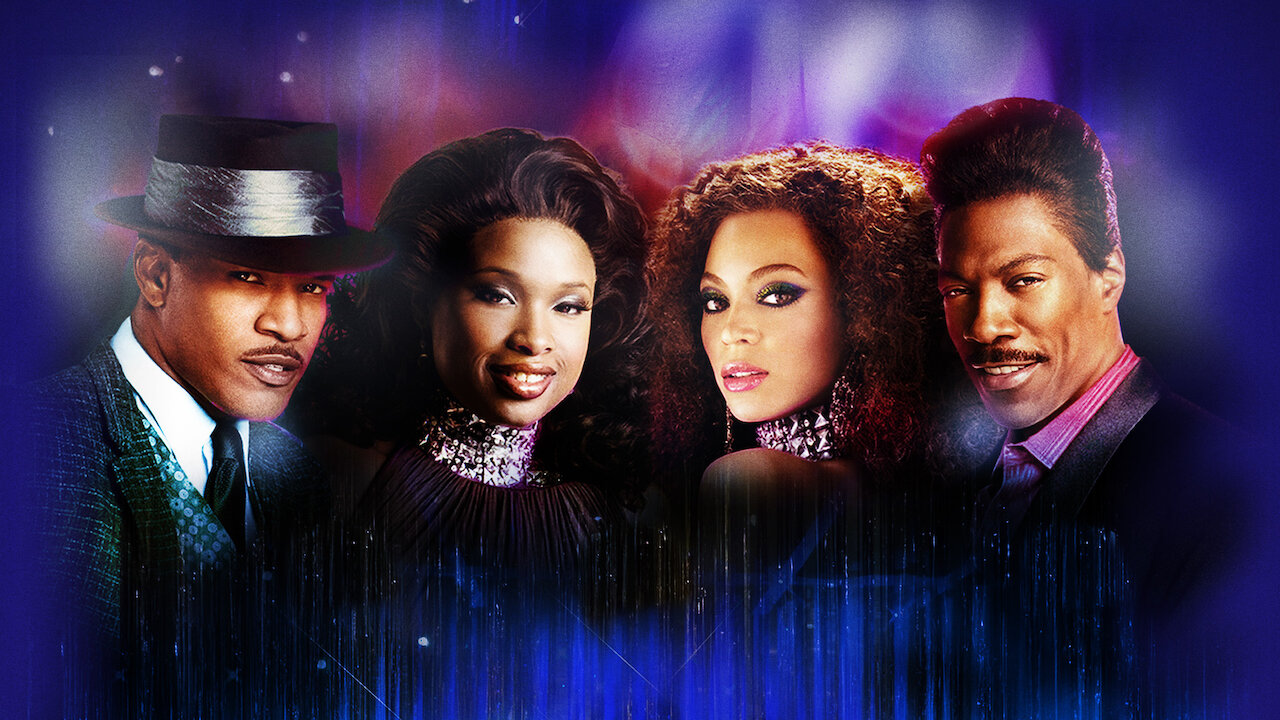 Without a doubt, Dream Girls is the most iconic movie Beyoncé has ever done. It takes place in Detroit during the 1960s when talent could truly get you out of your hometown to see the world. Jamie Foxx plays a music manager who discovers an incredible trio of singers is called "The Dreamettes" made up of Effie White (Jennifer Hudson) and backup singers Deena Jones (Beyoncé) and Lorrell Robinson (Anika Noni Rose).
The group goes from singing as an opening act to the hit show on tour. But, as they rise to the top, success is calling, which causes Jamie Foxx's character to make Deena the lead and leave Effie in the dust. Will their fame and budding relationship make ruining a friendship worth it? This movie explores important themes about integrity and friendship while also reminding us of the immense singing talent that these three women share. It's heart-wrenching and powerful, making it the best Beyoncé movie you can stream right now.
What TV Show Was Beyoncé in?
Other than features on the news and music performances, Beyoncé was a guest judge on American Idol and The X Factor.
When Was Beyoncé's First Movie?
How Did Beyoncé Become Famous?
Beyoncé's fame began when she was the lead singer of the girl group Destiny's Child, which she then launched into a solo singing and acting career.
As you can see, Beyoncé has starred in several major movie projects including animated films, musicals comedies, and dramas. She has an unbelievable range in her talent and acting abilities. As a completely biased fan, any movie that features her singing voice is a top ten in my book. However, if you haven't seen some of her other roles, you should start streaming these eight Beyoncé movies to get a glimpse into the work she's done throughout her career.
At the end of the day, she's a successful business woman, brand, and performer who made a name for herself in several sectors of Hollywood. Seeing years of her creativity come alive on screen is inspiring to watch.