Credit: Disney+
We all know Disney Plus is the best for kids and families, but how about some titles more geared toward grown-ups? What are the best Disney Plus movies for adults?
Disney Plus is known to have over 500 available movies including childhood favorites and new family-friendly options. When making our list, we excluded the Star Wars and Marvel franchise content along with other superhero movies. As a result, you can pick from these 10 best Disney Plus movies for adults on your next movie night in. After all, you're probably already paying for it if you have children, so why not enjoy the platform yourself?
CHECK OUT: Best Disney Plus Deals and How to Apply Them in 2023
10. The Greatest Game Ever Played
A golf movie. Sounds boring, right? I guess, but Shia LaBeouf really delivers here.
He carries the movie as an underdog amateur golfer whose disapproving father disparages his passion for the game. The scenes between LaBeouf and his movie dad Elias Koteas are intense. It's the kind of weight Disney Plus movies aren't supposed to pack for adults.
LaBeouf's Francis Ouimet winds up competing against golf legends at the 1913 U.S. Open and it turns into a wonderful, feel-good drama. Child actor Josh Flitter plays Ouimet's caddy and offers some great zingers and comic relief to cut the dramatic tension of the hotly competitive golf sequences.
By the modest Rotten Tomatoes score of 63 percent from critics, it'd be easy to scroll past this on the Disney+ queue. With all the kid-friendly titles on the new service, though, The Greatest Game Ever Played is an uplifting tale that's a bit more mature.
RELATED: Who Are the 5 Dumbest Disney Characters Ever?
9. 10 Things I Hate About You
This rom-com is perfect for a date night and there's nothing quite as adult as a date night.
This 90s flick stars the late Heath Ledger as Patrick and Julia Stiles as Kat, two teens at school, both with prickly and tough images. That is until Joseph Gordon-Levitt's Cameron and David Krumholtz's Michael drag them into a teenage love story that's both comical and endearing.
The movie is filled with cheesy moments that are guaranteed to bring smiles during date night, that's if you lived through the 90s. This movie earned a 7.3/10 on IMDb, which for a rom-com is pretty darn fantastic. Check it out on Disney Plus now.
8. Three Men and a Baby
You may be surprised to see that Disney Plus offers this throwback comedy from 1987. Based on the storyline, it's a great option for adults to turn on when they need a laugh, especially in regards to parenting. These three leading men played by Tom Selleck, Steve Guttenberg, and Ted Danson go from having one night stands with women to learning how to take care of a mysterious baby that was left at their door.
Can you imagine three bachelors taking care of an infant? Seems cruel and unusual, but, inevitably, hilarious. Even the original trailer is just one and a half minutes of Tom Selleck trying to change a diaper and epically failing. Be prepared to laugh at the bachelor life. We also recommend a watch because a modern remake is predicted to be made in the next two years that will star Zac Efron.
7. Miracle
In this Olympic hockey docudrama, Kurt Russell stars as Herb Brooks, the head coach of the heavy underdog USA hockey team, who defeated the powerhouse USSR in the 1980 Winter Games.
Director Gavin O'Connor deploys some guerilla-style cinematography here that's uniquely engrossing, which adults surfing Disney Plus should find a refreshing change from most other movies offered. The conversations that can revolve around this movie transcend sports. It can be a fun way for adults to reflect on some of the landmark world histories at stake.
Viewers can really get a sense of the grueling training the U.S. had to go through to even compete with their Cold War adversaries. Brooks was a demanding but inspiring motivator who has to go down as one of the best silver-screen sports coaches ever. Plus, Russell's passion while filming wins the day and lifts this above what could've been an extremely clichéd movie that is obvious in tipping its inevitable outcome.
6. Tron
The whole idea of simulation theory that inspired movies like The Matrix and countless other more contemporary science fiction movies got some of its roots from here.
Jeff Bridges stars in 1982's Tron as a computer programmer who actually gets stuck inside a computer. What a cool premise, right, especially for the early '80s? Yes, the effects are a little dated, but there's something vintage and endearing about this ambitious flick.
All kinds of spin-off media resulted from this property, including an animated TV series, video games, comic books and, yes, a long-awaited sequel, Tron: Legacy in 2010. Bridges returned for it, and it was divisive but better than many remember.
The main criticism of the original Tron is the groundbreaking visuals aren't matched by a story with enough substance. I don't know — coming up with this concept of being stuck in a computer and executing such a wildly creative vision seems sufficient for a Disney Plus recommendation.
CHECK OUT: 15 Best Documentaries on Disney Plus
5. Up
It's been such a wide variety so far, let's change it up and stick with Pixar on this one. Up is probably Pixar's most mature movie. Despite being family-friendly, its gut-wrenching opening act really throws the viewer for a loop, but in the most poignant, moving way.
Just a hunch here: Up likely appeals to the widest adult demographic. That said, it isn't simply on this list for the pure entertainment value or deep meaning older audience members can find in it.
Say a parent is getting to that point with their child where serious issues, like, say, death, are being discussed. A gentle yet effective way to introduce the concept is to explain what's happening in Up and create unforgettable memories and learning experiences around the movie.
4. Toy Story 3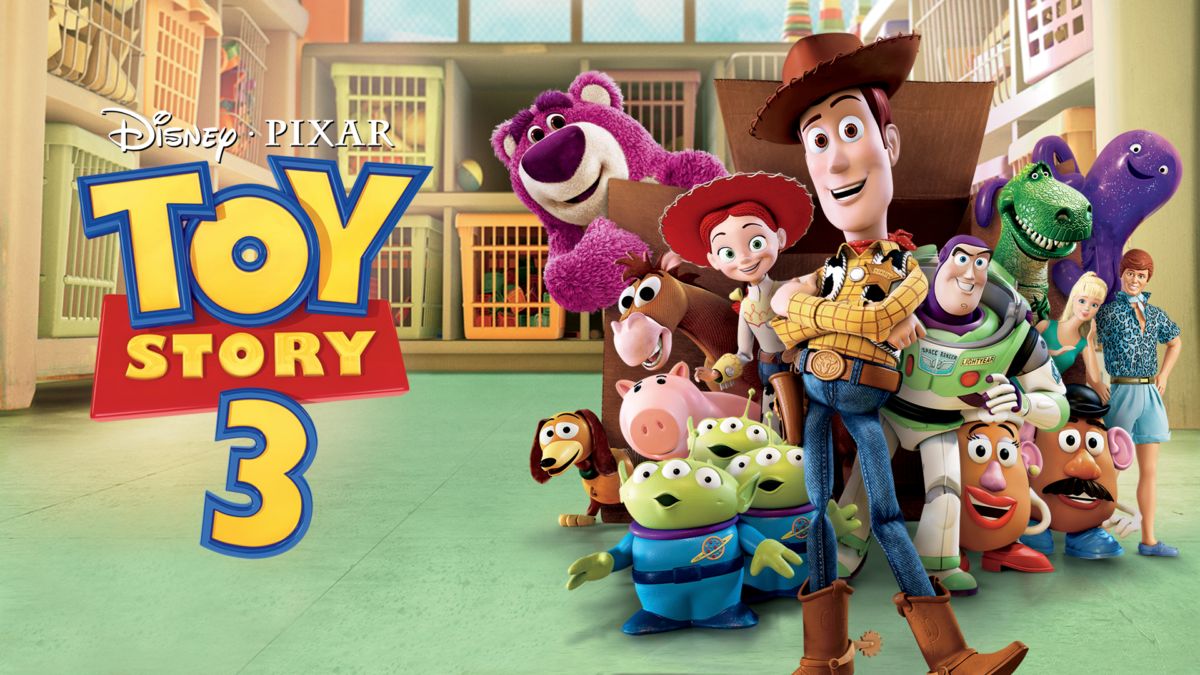 My personal favorite is Toy Story 2, however, not all adults agree. Admittedly there is something about the trilogy capper that is more suited for grown-ups than its predecessors.
The thematic substance of Toy Story 3 appeals to attentive adults looking for movies on Disney Plus with greater depth. It captures the transition of actually giving up the toys — and who knew there could be believable life-and-death stakes involving toys? In animation, no less?
The voice talents of Tom Hanks' Woody and Tim Allen's Buzz Lightyear are always a delight. This movie was so good that almost every fan you talked to didn't want another one. Children can indubitably enjoy Toy Story 3. That said, this is probably the chapter of the franchise that'll give the adults the most cathartic feeling.
ALSO READ: 11 Best Reese Witherspoon Movies Movies
3. Free Solo
Let's go with a wild card. This won Best Documentary Feature at the Oscars, and it's definitely deserved.
Be warned: Free Solo is not for the faint of heart. Among Disney Plus movies, this may even scare the adults. It follows the meticulous preparations of prolific rock climber Alex Honnold. He spends multiple years charting out every single move of his ascent up El Capitan in California's Yosemite National Park. The title refers to the style of climbing Honnold does to accomplish this stunning feat: scaling the entire, steep, slick wall without a harness, rope, or other equipment. All he has is a bag of chalk to help with grips and holds.
Honnold's psychology is unique, to say the least. That's explored in the film — not to spoil too much. He also has his first serious girlfriend during this time, and that relationship is put to the test as Honnold faces, well, imminent death if he fails.
Documentaries often capture real-life drama in profound ways. Hard to imagine anything else in athletics quite this tension-filled and adrenaline-packed yet strangely serene.
2. Who Framed Roger Rabbit?
The sheer cinematic achievement of integrating live-action with animation was stunning in and of itself. Roger Rabbit's comedic high jinks are kid-friendly enough, but there's far more going for this film than that.
When you have a subplot based on Chinatown — IMHO, the best screenplay ever executed to film — you're doing something right. Legendary Doc Brown of Back to the Future fame, Christopher Lloyd, actually plays the villain here. And he's terrifying! Legitimately menacing.
Set in classic Hollywood in the 1940s with animated characters and real people coexisting, there's such a fascinating mash-up of genres going on here. It's got that noir vibe to it, too, an aesthetic I personally adore.
Don't miss Who Framed Roger Rabbit? on Disney Plus, especially if you're seeking something more adult-oriented. It won three Oscars!
1. Miracle on 34th Street
This 1947 gem is one that any generation can appreciate. Set in New York City between Thanksgiving and Christmas, it's super wholesome and deals with a man who claims to be the real Santa Claus.
At the Academy Awards, Miracle on 34th Street took home three golden statues. Edmund Gwenn won Best Supporting Actor, and he's the man who plays Kris Kringle. The film won awards, too, for Best Original Story and Screenplay respectively. Those were separate categories back then.
Suffice it to say, there's a lot of substance and heart to this yarn, making it one of the best Disney Plus movies for adults. Not to mention, it's part of the history of film cinema, so you'll learn a bit about the old movie genre while watching. We're smart enough to know that children won't want to sit through a black and white movie, but adults might just have the attention span and interest to do so.