Oh, to visit the glorious town of Pawnee. The sitcom surrounded by the business of parks and recreation in Indiana wouldn't be complete without its many Waffle House sightings, a plethora of council meetings, and a lot of famous faces.
The beloved Parks and Recreation series spanned over seven hilarious seasons and included star-studded guest appearances over the course of each one. From high-profile politicians (we see you, Joe Biden) to comedy legends and popular actors, many of these cameos highlight some of the best moments of the show. Without further ado, here are the 24 most iconic Parks and Rec guest stars that we'll never forget.
Don't forget you can watch all of Parks and Rec on Peacock.
24. Michelle Obama
Appeared in Season 6, Episode 21
Let's face it. We were freaking out almost as much as Leslie Knope during the cameo of First Lady Michelle Obama. Perhaps one of the most iconic Parks and Rec guest stars in the history of the show happens at the National Parks Conference where Michelle Obama imparts words of wisdom to a flabbergasted Leslie. Also, they share a high five. No big deal.
ALSO READ: Binge Challenge: The Best Shows to Binge in One Day
23. Josh Groban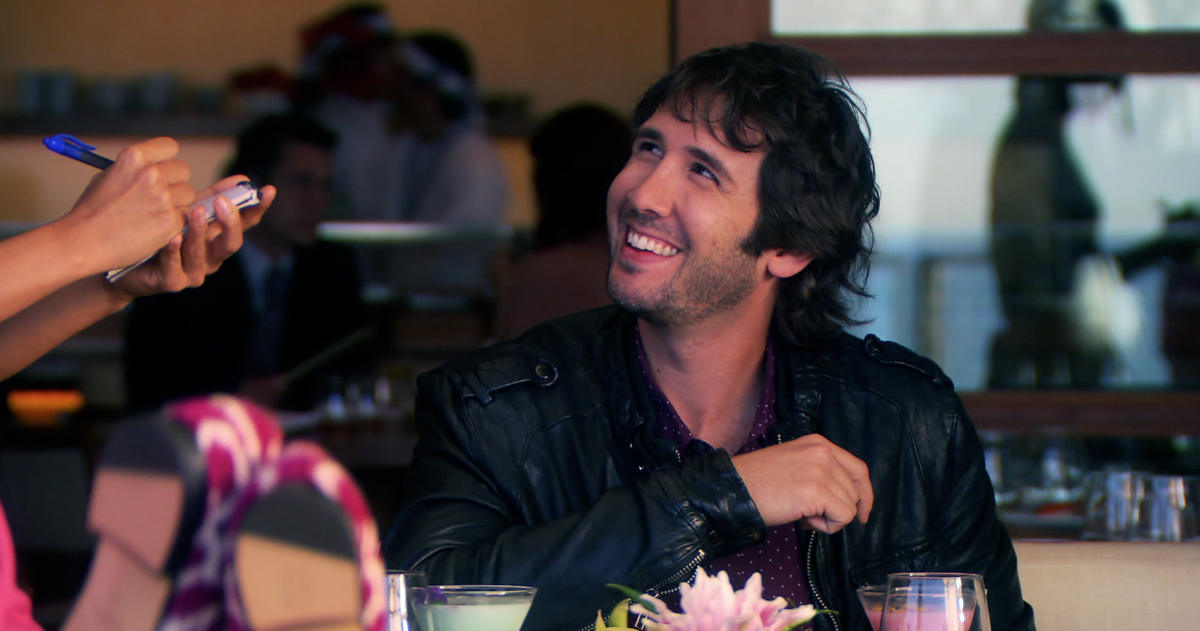 Appeared in Season 7, Episode 6
During "Treat Yo Self" 2017 (cue us singing "Treat yo self in Beverly Hills!" in the back of a limousine), Tom and Donna treat themselves to first-class dining at the hottest restaurant in LA, where "all the sushi is made from fish previously owned by celebrities." Of course, it wouldn't be Los Angeles without a celebrity sighting, so the pair gets the treat of seeing Josh Groban order his own celeb sushi dish.
22. Bill Murray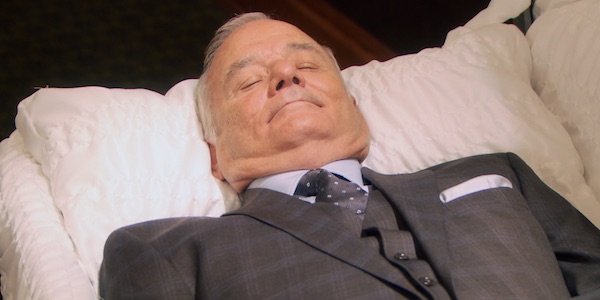 Appeared in Season 7, Episode 11
Legend has it that the creators of Parks and Rec were originally going to cast Arnold Schwarzenegger for the role of Pawnee's Mayor Gunderson. Instead, the comedy gods blessed us, and we got Bill Murray. Though the town's mayor was mentioned throughout the series, we only see him during Bill Murray's cameo when he actually plays a corpse. This role and episode seems strangely on brand for Bill Murray comedy.
21. Joe Biden
Appeared in Season 5, Episode 7 & Season 7, Episode 13
While in Washington D.C., Ben and Leslie stop by their "future house" (hint: it's large and white) where Ben has pulled a few strings for a surprise meet-and-greet with Vice President Joe Biden. The politician returns for a flash-forward in the season finale, in which Leslie and Ben attend a dinner party at the Biden's, and Leslie challenges her idol to a round of charades.
20. Keegan-Michael Key
Appeared in Season 6, Episode 20 & Season 7, Episode 6, 7, 12
Donna Meagle deserves everything, including a second chance at love with adorable music teacher Joe. Keegan-Michael Key guest stars as Donna's ex-boyfriend-turned-boyfriend-turned husband who also helps inspire the creation of "Teach Yo Self," a non-profit education organization. His humor style definitely shines through in his appearances, which makes him one of the most iconic Parks and Rec guest stars.
19. Kristen Bell
Appeared in Season 6, Episode 3, 6, 10
We may not like Eagletonians, but we are a fan of Kristin Bell. Plus, who doesn't love the fact that she totally channeled her inner Gossip Girl identity in the character of Ingrid De Forest. An annoyingly privileged Eagleton councilwoman who becomes a short-lived arch-nemesis of Leslie Knope is just what the fans needed.
18. Dax Shepard
Appeared in Season 7, Episode 5
Speaking of Kristen Bell, her husband and fellow comedic actor, Dax Shepard, appeared in an episode of Parks and Rec. He plays Hank Muntak, a chief executive of Pawnee's local Channel 4 station. It's hard to take him seriously as a boss, but that's not to say his acting plays off very well in the show.
17. Newt Gingrich
Appeared in Season 5, Episode 10
It's not a bachelor party without a hearty steak dinner and Newt Gingrich? While visiting a steakhouse during Ron's bachelor party, Jerry finds himself seated at the wrong table. Instead of a reservation under "Gergich," he has accidentally taken over the table belonging to the "Gingrich" clan. Parks and Rec uses their stage of local politics as a way to welcome many state and country-wide political icons to the show, so this episode is no exception.
16. John McCain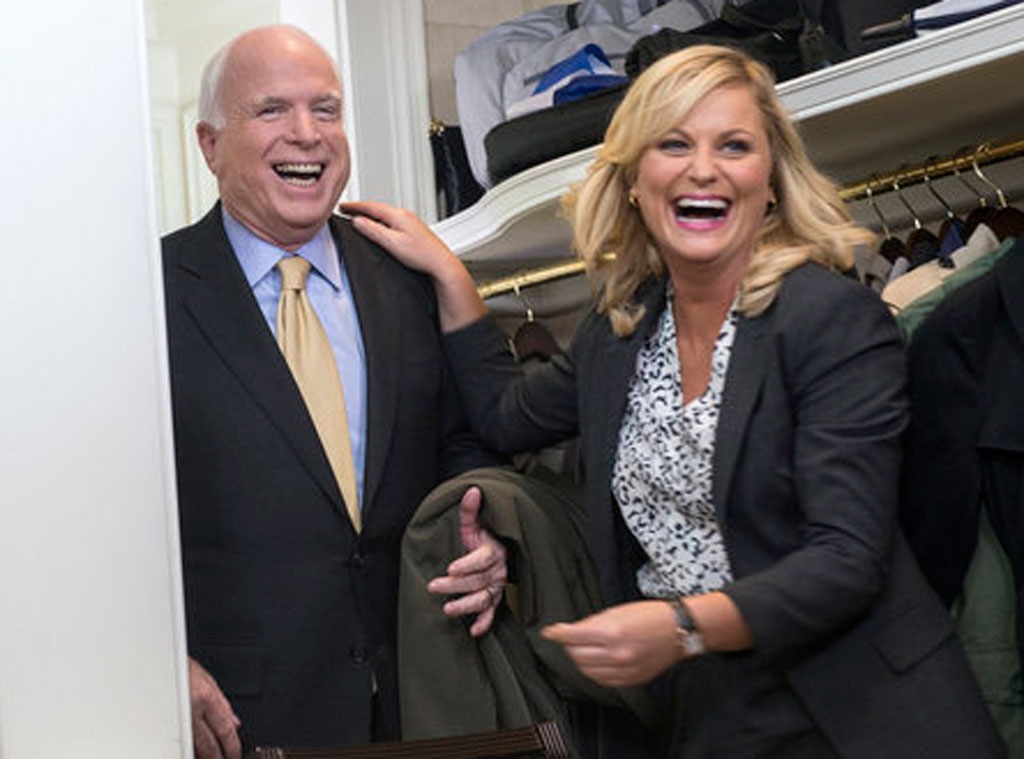 Appeared in Season 5, Episode 1
To add to Leslie Knope's track record for awkward run-ins with famous politicians, during season five, she stumbles into John McCain in a coat closet. She then divulges all of her problems to him, naturally, and everyone leaves smiling. John McCain is easily one of the most iconic Parks and Rec guest stars and it's even more special to watch him on camera now that he has passed away.
15. Andy Samberg
Appeared in Season 2, Episode 19
Enter Carl Lorthner, the loud-mouthed park ranger, head of outdoor security (because he was kicked out of his indoor job), and self-proclaimed ladies-man. He's truly one of the most annoying characters in season two, and we love it.
14. Patricia Clarkson
Appeared in Season 4, Episode 1 & Season 4, Episode 2
When it comes to crazy ex-wives, Patricia Clarkson's portrayal of Tammy takes the cake. Clarkson is the perfect actress to play Ron's controlling first wife. Not to mention, she's also one-third of the strange Tammy Swanson trifecta.
CHECK OUT: Best of Lisa Kudrow: 10 TV Shows and Movies She's Known for
13. Megan Mullally
Appeared in Select Episodes Of Season 2 – 7
Portrayed by Nick Offerman's real-life wife, Megan Mullally, Tammy II is literally double the crazy of Tammy I. She is the Deputy Director of Library Services in Pawnee and knows just how much power she has over Ron. We can't help but root for her crazy to stay around because we love their relationship in real life.
12. Heidi Klum
Appeared in Season 6, Episode 1
When Leslie Knope laments that the town of Pawnee wants her out of office, she runs into a councilwoman from Denmark with the opposite problem. Heidi Klum's character boasts that her town has erected a statue of her made out of goat cheese and they plan to eat it with crackers. Can anyone argue with that given her funny and supermodel status?
11. John Hamm
Appeared in Season 6, Episode 21 & Season 7, Episode 1
Don Draper no more as John Hamm pops into Pawnee as the incompetent Ed. He comes to work for the parks and recreation department, but he never quite finds the right file folder and is accused of having less sense than Terry, Jerry, or Gary. John Hamm is only here to wreak havoc and mad(men)ness. Nonetheless, his menacing behavior makes him one of the most iconic Parks and Rec guest stars in our minds.
10. Paul Rudd
Appeared in Season 4, Episode 12, 20-22 & Season 7, Episode 11, 12
Nowadays he's called Ant Man, but Parks and Rec stans know him as the infamous Bobby Newport, heir to the Sweetums family fortune. He's also the undedicated rival of Leslie Knope during her city council campaign. There's very little Paul Rudd can do wrong and this is another great example of his comedic and yet impactful presence.
9. JK Simmons
Appeared in Season 5, Episode 17
The renowned actor makes an appearance in the show's fifth season as Mayor Stice, the slightly antagonistic mayor of Ben Wyatt's hometown, Partridge. He tends to play experienced, wise, and regal characters, which makes this Parks and Rec role perfect for him.
8. John Cena
Appeared in Season 7, Episode 10
Remember when wrestling legend John Cena appeared on Andy's TV show, "The Johnny Karate Super Awesome Musical Explosion Show?" Not only did this guest star on "Johnny Karate," but he found himself subjected to the wrath of April Ludgate and went down dunk-tank style.
7. Ginuwine
Appeared in Season 6, Episode 22 & Season 7, Episode 7
In case you were wondering if Donna Meagle could get any more fabulous, she can! She low-key reveals that she has a famous cousin, the singer Ginuwine, who she recruits to perform at the Pawnee and Eagleton Unity Concert. This episode is full of fun and music, but also a fair share of Ginuwine jokes, which makes him one of our favorite Parks and Rec guest stars.
6. Christie Brinkley
Appeared in Season 5, Episode 9, 20 & Season 7, Episode 7, 12
Actress and model Christie Brinkley's appearance as Jerry Gergich's wife, Gayle Gergich, is definitely one for the books. While Jerry maybe the guy in the office, everybody picks on, at home he's a husband to bombshell Christie Brinkley and three beautiful daughters. It's no wonder he's always in a good mood.
5. Sam Elliott
Appeared in Season 6, Episode 4 & Season 7, Episode 11
There was no one more perfect for the role of Ron Dunn, the Eagleton doppelgänger of Ron Swanson, than Sam Elliott. Both Rons are pretty much the same person with one minor exception: Ron Dunn is vegan!
4. Rachel Dratch
Appeared in Season 7, Episode 7
We love seeing SNL stars appear on Parks and Rec among former cast member, Amy Poehler. Rachel Dratch made a brief appearance during the show's finale episode, playing the nanny to Ben and Leslie's three children. It's adorable, unexpected, and hilarious, which is all we can ask for in terms of Parks and Rec guest stars.
3. Parker Posey
Appeared in Season 3, Episode 12
We come across a number of irritating Eagletonians over the years, including Lindsay Carlisle Shay, played by Parker Posey. Lindsay is the Leslie Knope of Eagleton (and Leslie's ex-bestie), a former Pawnee resident, and the actual worst. Without her, some key moments of drama in season three wouldn't have happened.
2. Will Arnett
Appeared in Season 2, Episode 13
Arnett plays Chris, an MRI technologist, who goes on a blind-date with Leslie. Things go south pretty quickly after he finds out that his date is not the director of an amusement park and also attended a rival college. In an effort to save the experience and kindle some sparks, Chris takes Leslie to go get her first MRI. Isn't that romantic?
1. Henry Winkler
Appeared in select episodes of Season 6 & Season 7, Episode 11, 12
Winkler may have garnered a few Golden Globes and an Emmy in real life, but we're going to say his performance as Dr. Saperstein is the best (or, at least, our most favorite). While Dr. Saperstein has the misfortune of being Jean-Ralphio and Mona-Lisa's father, any episode with the Saperstein's is pure live-giving gold.
Ultimately, it can be hard to narrow down and choose the best Parks and Rec guest stars, but the show actually makes it easy because they have tons of options to choose from that are all entertaining, hilarious, and match the energy of the cast members. Whether the appearing actors are there to stir up drama or teach us something new about our favorite characters, they add a ton of value to the series. All 7 seasons of Parks and Rec are streaming on Peacock.