This summer has been full of highly anticipated releases and no movie made a splash quite like Barbie did since its first showing in July. Earning more than $1 billion in revenue, it was clearly a hit in theaters and championed Greta Gerwig's vision of female-forward storytelling. In fact, its popularity has prevented some audience members from being able to check out the hit movie.
For weeks since its release on July 21st, Barbie has been sold out in theaters everywhere. However, like most blockbuster films, it is now being removed from theaters after about 4-6 weeks. Since we're entering this weird in-between period where the film is still extremely popular, but not in theaters or available on major streaming services, you might be wondering how to watch Barbie at home. Keep reading for all possible avenues to get your eyes on the Barbie movie.
ALSO READ: Our Dazzling Barbie Movie First Impressions
How Long Was Barbie in Theaters?
Barbie premiered in theaters on July 21st, 2023. This was a long-awaited debut as they started filming in March of 2022 and many people heard rumblings on the film during the height of Covid-19 quarantine. As most films last in theaters for about 4-6 weeks, Barbie will be coming to our homes and streaming services soon enough. You can check your local theaters to see if it is still streaming using Fandango, but most theaters have already said their goodbyes.
How to Stream Barbie at Home?
Since Barbie left theaters before all fans could watch, everyone is wondering how to watch Barbie and stream the film in the comfort of their own home. With the many streaming platforms we pay for nowadays, it seems like it should be a simple request. However, we can't forget that Hollywood and the streaming services are going to capitalize on the film's hype for as long as possible. The reason for this is not only buzz, but also to make more money.
As a result, there is currently no way to stream Barbie for free and it will take some patience before we get there. In the meantime, we know Barbie is coming to Amazon Prime Video, Apple TV, and Max.
How to Watch Barbie on Amazon?
Barbie is currently available to pre-order on Amazon Prime Video. If you want to watch the Barbie movie as soon as possible, purchasing it for $24.99 is your best bet.
As of September 12th, Amazon will have the Barbie movie available to stream so that anyone who pre-ordered the movie can begin watching it in the comfort of their own home. A rental option has not been announced yet, but it will definitely come to Prime Video eventually. For now, if you don't want to be patient, you can own it and replay as many times as you want.
How to Watch Barbie on Apple TV?
Similar to Prime Video, Apple TV has the Barbie movie available to pre-order and purchase. On the same date of September 12th, the movie will be available to purchase and stream. We're not sure when a rental option will become available, but this is not likely to happen until later this fall.
How to Watch Barbie on Max?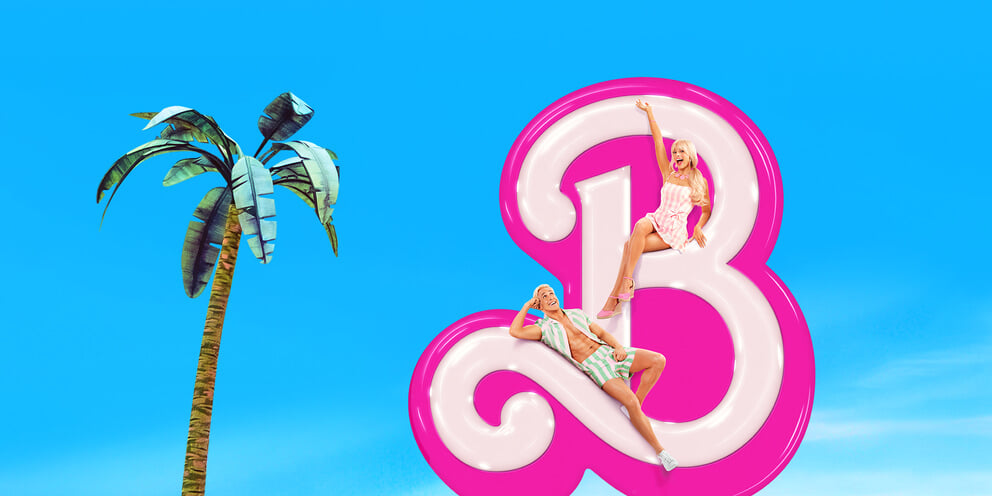 If you're a HBO household and you subscribe to Max, you'll be happy to know that it is expected that the Barbie movie will be streaming on Max this fall. Since Barbie is a Warner Bros. production and Warner Bros. owns Max, all press is suggesting that the movie will also end up on Max. However, we do not know a definitive date for this yet.
When Barbie can be streamed on Max as a part of its membership costs, it is likely that date will also tell us when Barbie can be rented on platforms like Amazon and Apple TV. Other streaming services will not be able to push purchase options if most people can go to Max to watch instead. It is estimated this will take place late September or October of 2023.
Are Barbie Events Still Happening?
While the Barbie movie press tour is over, Mattel is not letting the Barbie hype go away. As a result, they launched a real life Barbie Truck Tour to bring the Barbie Dreamhouse Living across the country. The tour is visiting 20 cities from July to December to get the younger generation to fall in love with the Barbie Dreamhouse all over again. If you have children, friends, or family ages 5-12, this is a great pop up to take them to. They have exclusive Barbie merchandise and accessories that can be found at each tour location. While the tour encourages their merch, it is free to attend. Details can be found on Mattel's site here.
Other Barbie events that are happening this fall include movie nights where certain bars, restaurants, or coffee shops host a movie night and stream Barbie. For example, in New York City, there is a Malibu Barbie Café that came on the scene as a pop up from May 17th to October 13th. They sell tickets like an event as the whole restaurant is decked out for Barbie. Be sure to check out your local restaurants with movie nights or Facebook groups to see how to watch Barbie outside of theaters.
ALSO READ: How to Watch the Spider-Man Movies in Order