If you enjoy taking a journey back in time through film, you'll love these classic movies from the 1940s-1970s starring Gregory Peck. He is a celebrated actor known for his leading roles in war epics and classic novels turned into movies. He tends to star in dramatic films that focus on historical events or themes from the period like family and national pride, courtship, and cultural acceptance.
With a large and impressive portfolio, it was hard to pick just 10, but these are the best Gregory Peck movies out there. Keep reading to discover where to find each movie today, so you can stream them in the comfort of your own home.
ALSO READ: 10 Iconic Old Movies That Dip Your Toes into the 40s and 50s
10. The Yearling (1946)
First up on our list of the best Gregory Peck movies, we have The Yearling ranked as number 10. This is a classic family tale that represents the themes in both family life and cinema during the 1940s. As Jody is living on his family's farm in Florida after the Civil War, he finds an abandoned baby deer out in the woods. Their family has faced a lot of loss between the war and their own child loss, so Jody and his parents are seeking some kind of warmth and companionship. The deer is an unexpected friend to them, but begins to grow and misbehave, bringing the family to decide whether or not they can continue on this road.
You can stream The Yearling on Amazon Prime Video.
9. The Guns of Navarone (1961)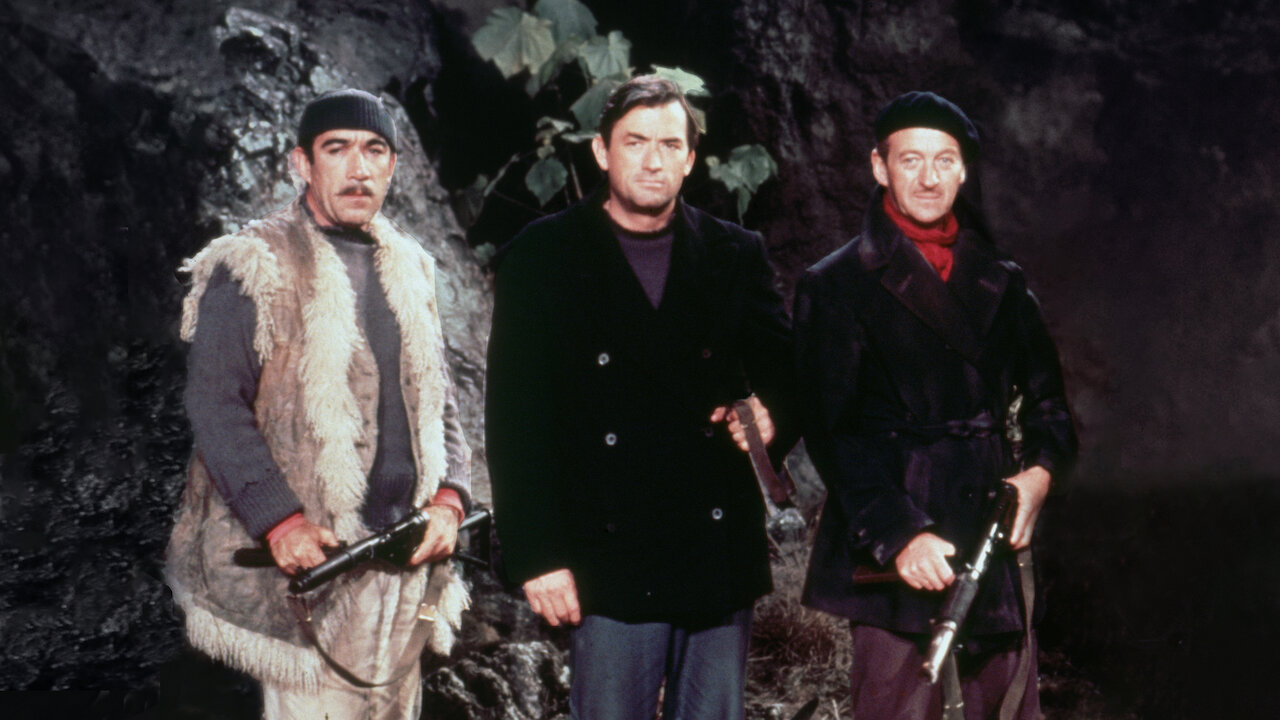 In this World War II epic, a team of Allies are asked to invade a Nazi-occupied Greek island. However, it is clear that this is an impossible task. The island is obviously surrounded by water, so they have to find an entry point with little to no cover or element of surprise. The mission is pressure packed due to the fact that 2,000 British soldiers are captured and held as prisoners on the Nazi island. It is said to be the "greatest high adventure" of its time, so you're in for drama, excitement, and a tale of true courage and bravery.
The Guns of Navarone is available to rent on Prime Video.
8. MacArthur (1977)
MacArthur is a biopic of General Douglas MacArthur who was an American military leader known for his role as the General of the Army for the United States. The movie details his efforts during World War II and the Korean War although he was also involved in World War I. While defending the Philippines, he invented "island-hopping warfare," and other tactics to forge on in a challenging war. He is clearly a strong leader as played by Peck, but he was also quite controversial in history. Towards the end of the film, they dive into his complex figure and how he was dismissed and asked to step down by President Truman.
This movie is included in Prime Video subscriptions.
7. The Boys from Brazil (1978)
The Boys from Brazil is one of the best Gregory Peck movies, but also his most recent role as he was in his 60s during the time this film was made. What's different about this movie as compared to his other roles is that he actually plays the bad guy. Dr Mengele (Gregory Peck) leads a group of Nazis in the 1970s who are plotting a new strike long after the second World War. As a result, a Nazi hunter named Kohler tracks them down and discovers some horrible truths.
It's a rather dark film with a science fiction edge, so it definitely stands out from Peck's other movies. Ultimately, protecting the world from Nazis trying to come back is what makes this movie stick in our minds. The Boys from Brazil is streaming on Peacock.
6. Cape Fear (1962)
You may not have known that Cape Fear was actually first made in 1962 starring Gregory Peck. The most recent and famous version of this horror film was made in 1991 and features Robert DeNiro. The storylines of both films are essentially the same. Sam Bowden is a lawyer who ends up sending a man to prison for assault. Max Cady, the criminal in question, gets released after eight years and all he can think about is getting revenge on Bowden and his family. This role is similar to another role Peck plays, Atticus Finch, from To Kill a Mockingbird, which we'll unpack later on in this list.
It's a creepy, terrifying tale that will make you feel the Bowden's fear through the screen. Unlike the 1991 version, this movie is in black and white, which adds to the eeriness of the story. You can rent Cape Fear on Amazon Prime.
5. How the West Was Won (1962)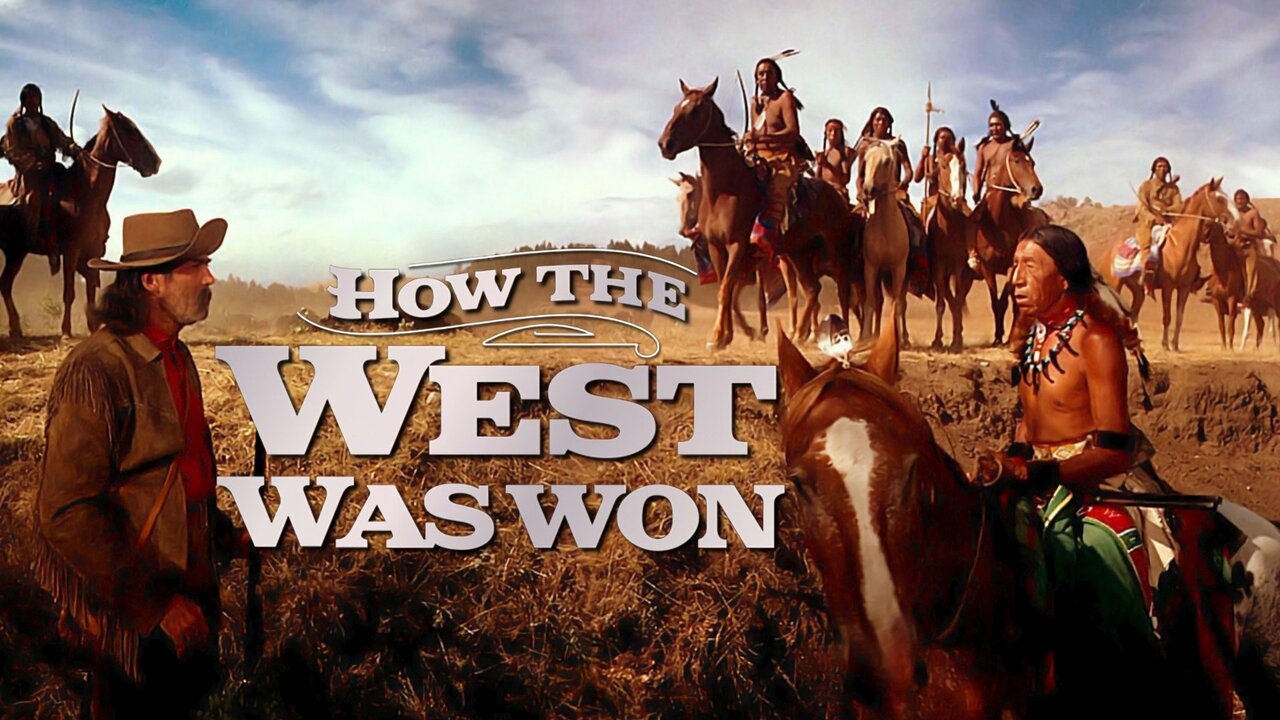 This western film has a star-studded cast including James Stewart, John Wayne, Debbie Reynolds, and of course, Gregory Peck. The Prescott family is the center of the narrative as they move west throughout the United States during the Gold Rush and expand railroads across the country. Along the way, they meet tons of new faces, which both expands and endangers their family. The movie continues on for another thirty years until the Civil War begins. It's a true western with local criminals, gambling, and new adventures that wouldn't be complete without violence and evidence of grit from the 1800s.
How the West Was Won is available to rent on Prime Video.
4. Mirage (1965)
Another one of the best Gregory Peck movies is Mirage, which is very popular among fans. David Stillwell, played by Gregory Peck, is an accountant who starts noticing that he is incredibly lost and confused as a result of amnesia. When the people closest to him try to gain his trust, he feels like he is being followed and becomes even more obstinate. That's because he is actually being chased down by dangerous men who report to a boss known as "The Major." This movie dives deep into the complicated human psyche and how we can repress memories. It's a fascinating watch that will keep you guessing until the very end.
While it's not currently streaming on Amazon Prime Video, you can purchase the DVD on Amazon.
3. Snows of Kilimanjaro (1952)
You've probably heard of The Snows of Kilimanjaro in reference to the short story by Ernest Hemingway. This film adaptation stars Gregory Peck, Susan Hayward, and Ava Gardner. Harry Street (Gregory Peck) is a writer on safari who gets injured while hunting. Helen is accompanying him and cares for him back at the foot of Mount Kilimanjaro. As his body shuts down from gangrene, he hallucinates, remembering the true love of his life, Cynthia (Ava Gardner), among other past times.
This tragic tale is a true classic and features many flashbacks and life reflections. Harry is charismatic and attracted many beautiful women in his day, but he spends his last moments coming to terms with the decisions he has made. If you like Ernest Hemingway or thoughtful dramas, you'll enjoy this film adaptation. It is included with Prime Video subscriptions.
CHECK OUT: 10 Best Movies from 2012 and Why
2. To Kill a Mockingbird (1962)
Another classic film adaptation starring Gregory Peck is To Kill a Mockingbird. Originally written by Harper Lee in 1960, this story is set in Alabama during the Great Depression. When a young Black man is accused of raping a white woman, Atticus Finch, the town lawyer played by Gregory Peck, agrees to defend him in the trial. His two young children watch the town events unfold, but the perspective comes from his daughter, Scout. She learns about race, class, and discrimination by watching these events unfold.
This is one of the best Gregory Peck movies, especially because his portrayal of Atticus reflects the wisdom of the character in the book. This male lead treats all people with respect and teach his children to be kind to everyone and everything.
You can stream this film adaptation on Prime Video.
1. Roman Holiday (1953)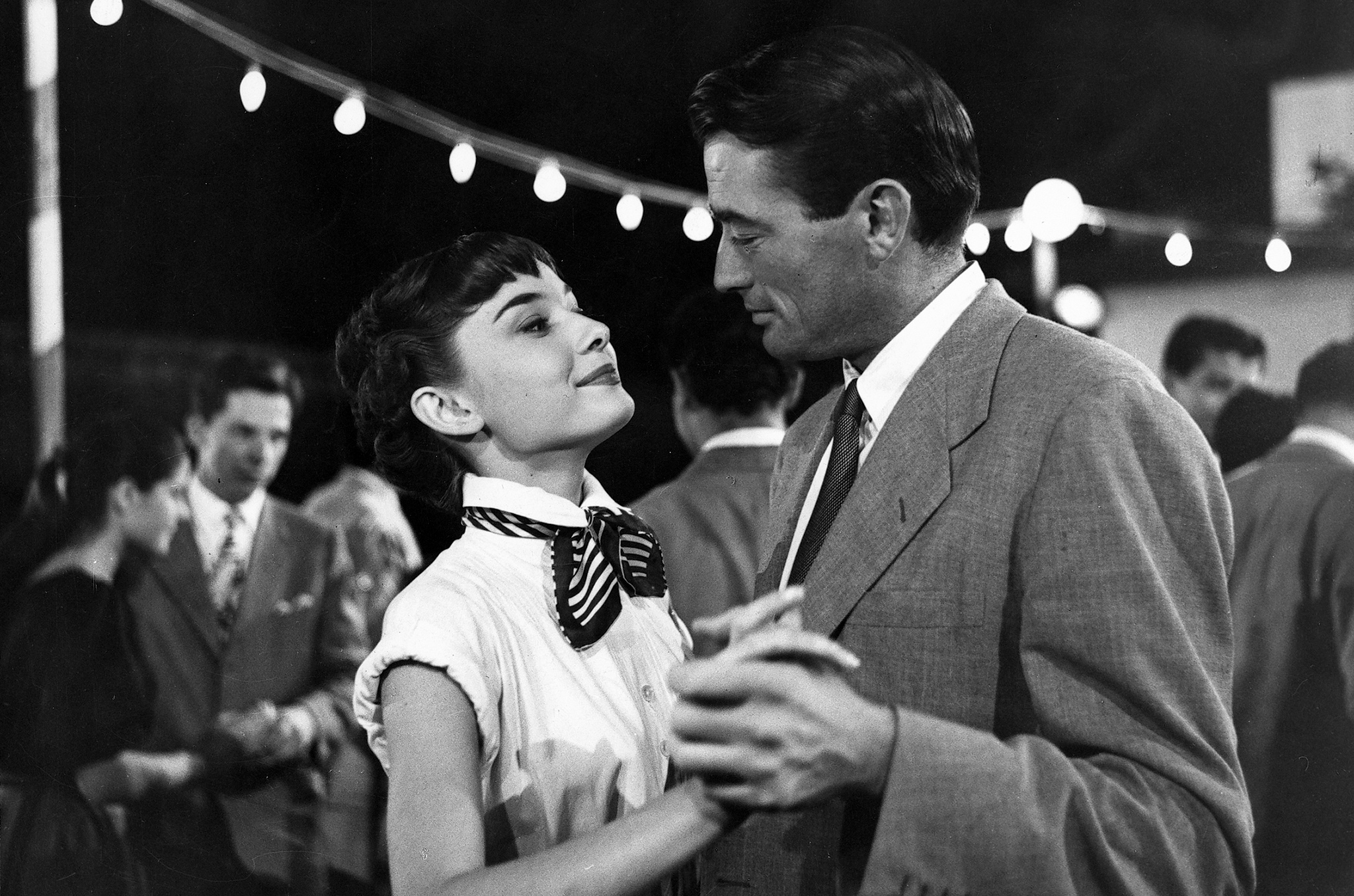 By far, the best Gregory Peck movie is Roman Holiday. In a realistic fairy tale of what it's like to be a princess, Audrey Hepburn stumbles onto the streets of Rome after she escapes her controlling family and royal minders. Instead of prince charming discovering Cinderella because the shoe fits, Joe Bradley (Gregory Peck) discovers Princess Ann passed out on the streets of Rome thinking she's just a girl who has gotten into trouble. He takes her home to give her safety until he realizes who she is and just how much money he could make off of her story.
As the royal family finds out she's missing, Princess Ann decides to have some fun in Rome before she has to go back to her world tour and many obligations. It's an unexpected and fun love story in which both main characters learn to take themselves less seriously and become better people for it. You can stream it now on Paramount Plus.